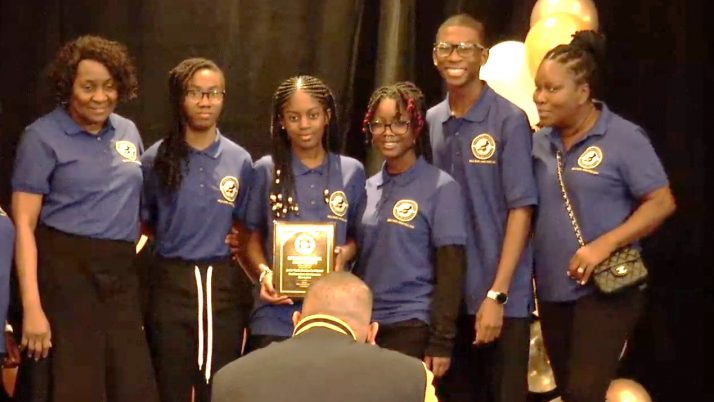 The Bronx Church is 'home of the 2022 North American Division JUNIOR Bible Bowl Team; and yes, we are once again prepping for a championship trophy for 2023! At the Bronx Seventh-day Adventist Church, we believe that reading the Bible is an important part of life and have developed a thriving Bible Bowl Ministry
The Bible Bowl is a Ministry (open to ages 6 to 106) is intended to encourage members of the Church to study the Word of God and to find enjoyment while doing so. After not competing in all divisions of the Bible Bowl tournament for several years, in 2022 we once again ventured into the competition with pre-junior, junior and senior teams - and well prepared to take on the challengers.
Our teams were well-coached by Juliet Robins and Geraldine Francis, who also served as coach when we won the NAD Senior Championship in 2004.  Yes, winning is good, fun and satisfying, however the greater good is in searching the scriptures, to see God anew, learn and see what "speaks" to us as we study, additionally, meeting other Christian young people from around the country.   
---
The AYM Department is committed to leading young people to Christ, that's our goal and our mission. The leadership, along with the sponsors realize that only when you are connected to Christ does peace, joy, contentment, fulfillment and happiness become part of one's life. And we are committed to sharing this realization with other young people.
This department believes that bible study, social Christian-interaction and church involvement help to strengthen the spiritual stamina and development necessary to prepare our young people for service in this world and the joys and privileges of the world to come in a way that no other combination can.
The home, the church and the school are the triad from which all good decisions and actions emanate. Consequently, Niquelle and her AYM Team are absolutely committed to upholding the church's influence.
Christian socialization is evident by the church support given to our basketball teams, youth retreats, summer camp sponsorships, etc. We encourage the pursuit of bible knowledge by sponsoring several teams to the annual Bible Bowl competitions. Several youth days and other activities are scheduled throughout the year to promote church involvement.
We revamped FRIDAY NIGHT LIVE into SPOKEN WORD Cafe for 2018 which was well received. With the leadership and staff for 2023, AYM will take on new energy, new direction and promises to be what our urban young people need to help motivate them into service to the community and to the Church.   SERVIVE will be the new watch word for 2023 and great things are anticipated in the Bronx area.   
---
Niquelle Johnson, Leader

AYS Team:  Janea Balcarran, Reanne Rockhead, Blessing Igbinomwanhia, Jr, Sponsors:  Elder James Brown, Elder Roy Bartley and Florence Richards