Stewardship is one of the Christian principles that God has placed in His Word to help us serve Him properly and prepare us for His soon-coming.  This principle is known as the three Ts of the Christian life-style:  TIME, TALENT and TREASURE.
At the Bronx SDA Church - Stewardship is a Way of Life; a life of accountability and responsibility acknowledging God as Creator and Giver of all good things.  Stewardship involves responsible management of our God-given resources of time, talent, and treasure.  Often thought of as involving only the raising of money, the true ministry of stewardship is helping believers become disciples of Christ in the use of all the resources God has provided. This includes the management of one's body, material possessions, abilities and time.

 
 TIME  

 Each day GOD gives us a precious gift: 86.400 seconds. We believe we should use it wisely because ETERNITY is in it.  
We have declared MARCH as the month in which we will emphasize the gift of time. In it we will be encouraging all our members - young and old to utilize this gift (time) for the service of GOD by inreach and outreach.
 TALENT  

As believers, GOD has given us certain talents and abilities. We believe that these were given to be used to strengthen and encourage other believers and to help in the building of the body of Christ, which is the Church.
TREASURE

TITHE  =  10% OF YOUR INCOME
OFFERINGS  =  A gift to GOD from the heart. It is a form of

worship.

                                                                                                                                                                     3.  RESOURCES = Car, Home, Clothes etc. 
 OUR 20 23 STEWARDSHIP GOALS FOR EACH MEMBER ARE:
BECOME a Faithful Steward
SPEND More Time Developing our Relationship with GOD
DISCOVER our Talents and Gifts.
INCREASE Trust in GOD by Returning a Faithful Tithe and Offering
TAKE an Active Part in Kingdom Building by Use of our Resources.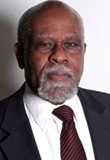 TREVOR McLEAN, Director