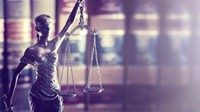 The Seventh-day Adventist church strongly believes in religious freedom for ALL people. A person's conscience, not government, should dictate his or her choice to worship—or not.
We have advocated for these goals for more than 100 years, through our department of Public Affairs and Religious Liberty (PARL), to governments and religious and international organizations.
This advocacy takes many forms—fighting against laws that would inhibit an individual's religious freedoms, working to obtain the release of individuals imprisoned for religious reasons and supporting the rights of individuals fired from their jobs for following their conscience, to name a few.
Our goals here at the Bronx Church are to:
 
1) Increase subscriptions to Liberty magazine. This includes subscriptions to members and sponsorship of subscriptions to local government officials, learning institutions, businesses, judges, attorneys, and churches. This is our primary means of spreading the principles of religious liberty in our community; especially to those who are in positions to defend and influence legislation that favor religious liberty. 

2) Keep the church membership informed of happenings pertaining to religious liberty that occur locally, nationally, and internationally. 

3) Rally members to support or oppose legislation that impact religious liberty through letters to congress and other forms of lobbying. 

4) Provide advisory assistance to members who are having difficulty with employers because of their religious beliefs and observances.

 "Educate and inform the whole mass of the people. They are the only sure reliance for the preservation of our liberty".  "We are not doing the will of God if we sit in quietude, doing nothing to preserve liberty of conscience. Fervent, effectual prayer should be ascending to heaven that this calamity may be deferred until we can accomplish the work which has so long been neglected. Let there be most earnest prayer and then let us work in harmony with our prayers."  
Thomas Jefferson - American Founding Father who was the principal author of the Declaration of Independence and later served as the third president of the United States from 1801 to 1809.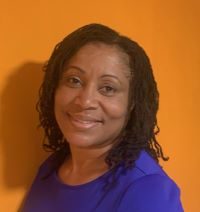 Sharon Mohammed, Director