A varied ministry to prepare ALL of our children to serve their country, their church and their God.  May 20, 2023 is NAD Children's Sabbath.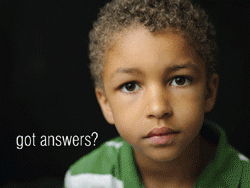 The Children's Ministries Department is a vital part of the evangelistic efforts and goals of any church that's on a mission.

The Bronx Church is pleased to have as the leaders of this department again, Kathleen Gordon and her staff for 2020-2021. They are truly committed and dedicated to awakening and reinforcing the spiritual development of the children thru programs, children's church, Bible Bowls, special days, children's choir, participation in the worship services, and social activities.

Sister Geri Francis, the former director (and her staff) was quite successful in helping the children to "step out of their comfort zones" oft times to their own amazement. The department stirred up the children so much that they looked forward to the next project where they could participate.

Sister Francis sensed that the seeds of joyful worship and christian service were being planted. She hopes that her efforts and sacrifices of time, resources and energy has enabled the youngster to always remember that Jesus is the Answer no matter what the problem or situation, and that He loves each of them no matter their background, circumstances, color, race or culture.

 

Why not be a "child" just for today!

They're forgiving
They're loving
They have plenty of hugs
They love to laugh and play
They love nature and are kind to animals
They're optimistic
They're patient
They're appreciative and thankful

 
KATHLEEN GORDON, Leader
Assistants: Sharon Williams, Niquelle Johnson, Janea Balcarran, Blessing Igbinomwanhia, Jr.